Northeastern IPM Center Initiates Director Search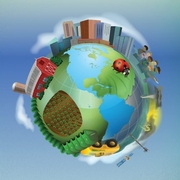 Steve Young will be stepping down as director of the Northeastern IPM Center on December 31, 2017, in order to take a faculty position at Utah State University. Steve has led the Center since 2014, guiding new initiatives and defining its five Signature Programs.
"It has been a tremendous opportunity for me to work with so many outstanding individuals and organizations both within and outside of the IPM community," Steve wrote in a message to Advisory Council members. "The need for IPM has never been more important and the NEIPMC has continued to fund/support the diversity of projects that result in the adoption and development of sustainable pest management throughout the region."
Today the Northeastern IPM Center announces its search for a new director. Applications will be reviewed starting November 15, 2017, with an anticipated starting date of January 1, 2018. The full position description is available at the following link:
http://tiny.cc/DirectorNEIPM_WDR00012671
Please share this announcement with those that might be interested in applying.

---