Northeastern Plant, Pest, and Soils Conference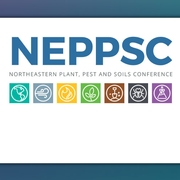 Philadelphia: January 9–11, 2018
Visit NEPPSC.org to register for the conference, book hotel rooms, and obtain other information related to the conference. Please treat registration for papers, conference, and hotel reservations as three different activities to fully register for the meeting!
Deadlines
Details
The meeting will be held at the Hilton Penn's Landing in Philadelphia, January 9–11. Please use the new registration mechanism at NEPPSC.org.
In addition to the always thought-provoking papers and posters sessions, this year's meeting will feature:
Industry and Extension Roundtables on Tuesday afternoon (Agronomic Crops & Soils; Fruit, Vegetable, and Tree Crops; and Turf and Ornamental Discussions)
A grad student trivia, history, and science based competition on Tuesday night (contact Theresa Reinhardt, tareinha@ncsu.edu, for more information)
A stimulating symposium on preparing students and our industry for the future (Dr. Rob Hedberg – USDA/NIFA; Dr. Norman Leppla – UF/IFAS; Dr. Tichafa Munyikwa – Syngenta; and a grower representing commodity groups). These folks will discuss and have interactive discussions with the audience about preparing for drones, high tech sprayers, gene editing, RNA interference – among other topics
A fun challenge for all graduate students and members of the society that want to participate during the dessert social
Get your abstracts in before November 15th and look forward to more information about the 2018 NEPPSC meeting in Philly!
---