The Northeastern IPM Center Is Hiring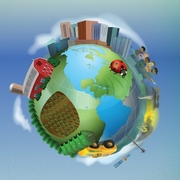 The Northeastern IPM Center is accepting applications for three positions: Center Director, Communication Specialist, and Program Evaluation Specialist.
---
Director of the Northeastern IPM Center
The Director leads the Northeastern IPM Center to fulfill its mission of fostering integrated pest management in the region in ways that generate economic, environmental, and human health benefits. This professional works in partnership with stakeholders from agricultural, urban, and rural settings to help them identify and address priorities for research, education, and outreach in the northeastern U.S. The position involves strategizing, managing, and diversifying funding; networking and fostering teams; developing regional information; and co-managing the grants program. Download the full position description (PDF). Apply via Academic Jobs Online by June 24, 2018.
---
Communication Specialist
We are looking for a communications specialist who is excited about science writing. The successful candidate will review our funded research and communicate outcomes to a diverse audience of stakeholders, from government officials, scientists, homeowners, farm managers and workers, environmental organization participants, and pest management professionals. This person will inspire audiences with a big-picture vision while attending to detail, and juggle multiple projects under tight deadlines. Download the full position description (PDF) and apply online by June 10, 2018.
---
Program Evaluation Specialist
We are looking for an individual with proven evaluation skills who can work under limited supervision and help accomplish the mission and activities of the Northeastern IPM Center. This includes being a good analyst and a communicator who understands the collection, review, and dissemination of data. Someone who can look at each of our many and varied projects and evaluate the most relevant and significant outcomes and/or impacts that each project offers. Download the full position description (PDF) and apply online by June 10, 2018.
---
The Northeastern IPM Center supports Integrated Pest Management projects in agricultural and community settings that promote environmental, human health, and economic benefits. Based in at Cornell University in Ithaca, New York, the Center encourages multistate, cross-disciplinary connections that build partnerships and strengthen public and private IPM programs in a 12-state region. Staff members work as a team on IPM training, outreach, networking, proposal writing and documenting impacts.
---