"The IPM Toolbox" Webinar Series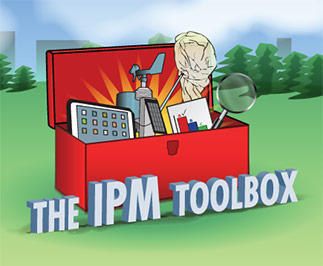 Got an IPM question? Need to know the latest IPM information? The Northeastern IPM Center has the answers with our webinar series, "The IPM Toolbox." We've asked the experts to join us online for an hour of dialogue about an effective IPM practice, method, or effort.
It can be challenging to know how to implement IPM, whether for the beginner or advanced gardener, grower, or commercial operator. The IPM Toolbox webinar series will share IPM tools that improve environmental and social health and maintain profitability.
Find recent recordings below, or on our archive page.
---
Planting Wildflowers for Pollinator Habitat
September 18, 2018 — View recording
---
What You Need to Know about the Spotted Lanternfly
September 19, 2018 — View recording
---
Cornell's Climate Smart Farming Program – Decision Tools and Practices
September 20, 2018 — View recording
---
Pest Management in No-Till Corn Silage Systems – With an Introduction to Northeast SARE Funding Programs and Resources
September 25, 2018 — View recording
---
Find more recordings of past webinars on our archive page.
---