The Northeastern IPM Center Starts a Diversity in IPM Initiative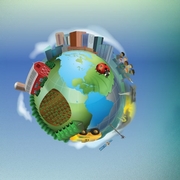 The Northeastern IPM Center is developing a series of articles, roundtables, and talks about Diversity in IPM in 2022, in alignment with the various diversity-focused months throughout the year (Black, Hispanic, LGBTQ, Disability, Asian Pacific, American Indian, Women).
The goals of this initiative are to:
Create a welcoming environment in IPM. Develop awareness of career trajectories.
Increase awareness about resources available for young scientists to build their careers.
Build community among professionals and develop awareness about inclusivity in IPM.
Expand capacity in the Northeast for creating programs such as the PA/NY extension programs for the Hispanic community.
We're reaching out to our IPM community to seek people who might be interested in:
Hosting a panel discussion
Presenting research by Black, Indigenous, and People of Color (BIPOC) scientists or those from other under-represented communities
Interviewing an established or elder BIPOC IPM scientist
Contributing information/links/bios about scientists for a Diversity in IPM web page
Sharing another idea that we haven't thought of that you think would be beneficial
Please do recommend someone in your network or throw your name in the hat.
Please email Jana Hexter with your thoughts, suggestions, or feedback about how to develop this initiative.
Contact
Jana Hexter
Northeastern IPM Center
jh30@cornell.edu
(607) 260-6513
---