"The IPM Toolbox" Webinar Series
Got an IPM question? Need to know the latest IPM information? The Northeastern IPM Center has got the answers with our webinar series, "The IPM Toolbox." We've asked the experts to join us online for an hour of dialogue about an effective IPM practice, method, or effort.
It can be challenging to know how to implement IPM, whether for the beginner or advanced gardener, grower, or commercial operator. The IPM Toolbox webinar series will share IPM tools that improve environmental and social health and maintain profitability.
See upcoming webinars below, or find recordings on our archive page.
---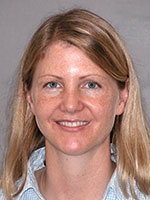 New Director Talks about the Latest on Vector Borne Diseases and Answers Your Questions Too
Monday, September 11, 2017. 11:00 am – 12:00 pm

Laura Harrington, Professor, Cornell University
Director, Northeast Regional Center of Excellence in Vector Borne Diseases
To better understand, prevent and treat diseases passed from insects to people, such as West Nile, Dengue, Zika and tick-borne Lyme disease, the Centers for Disease Control recently gave a $10 million grant to Cornell to lead the Northeast Regional Center for Excellence in Vector Borne Diseases. The Center is one of four established across the U.S. that will conduct applied research to better prevent, control, monitor, track and respond to vector-borne disease outbreaks. The center will offer a new master's degree in public health entomology with a goal to train the next generation to have the best possible knowledge and skills that they can apply to introduced threats or existing vector-borne disease threats.
Come learn about the new Center and get your insect vector disease questions answered.
About the Presenter
Professor Harrington became interested in global health issues and vector-borne diseases after living and working for several years in rural Thailand. She contracted both dengue and malaria while living abroad and realized the impact these infections have on children and adults in resource poor nations. Her research focuses on the biology, ecology and behavior of mosquitoes that transmit human diseases. Current research projects in her laboratory address the blood feeding and mating behavior of mosquito vectors of dengue fever, Zika, Chikungunya, West Nile virus and malaria.
---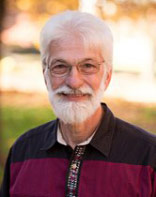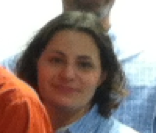 The integrated Pest Information Platform for Extension and Education or iPiPE – What It Is and Why You Should Care
Wednesday, September 13, 2017. 11:00 am – 12:00 pm

Scott Isard, Director, and Julie Golod, National Coordinator, of the iPiPE Project, which is a USDA-NIFA Coordinated Agriculture Project (CAP) at Penn State
Description
Join Scott and Julie to learn about the purpose of iPiPE project, which is to share local, regional, and national observations of agricultural pests (pathogens, insects and weeds) and beneficial insects in real-time for making more timely and informed management decisions. iPiPE is currently composed of 28 Crop-Pest Programs, state-based Area Wide Pest Monitoring programs and individual participants across the nation. Along with answering audience questions, they will discuss the benefits of participating, how we share observations, the apps for collecting data, as well as the mapping, pest risk modeling, and communications capabilities of the iPiPE.
About the Presenters
Scott Isard is Professor of Aerobiology in the Department of Plant Pathology and Environmental Microbiology at PSU and Julie Golod is the National Coordinator. They have collaborated in leading teams to operate the Soybean Rust Information System, the ipmPIPE and currently iPiPE. The $7 million, 5-year iPiPE CAP is currently in the 3rd year.
---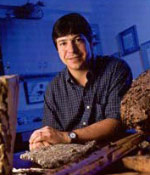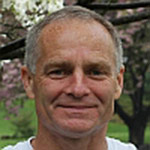 Learn about BMSB and the Latest IPM Techniques
Monday, September 25, 2017. 11:00 am – 12:00 pm

Ben Chambers, Graduate Student, Virginia Tech
Rick Cooper, Technical Director, Cooper Pest Solutions
Tom Kuhar, Professor, Virginia Tech
Mike Raupp, Professor, University of Maryland
Moderators: Tracy Leskey, Appalachian Fruit Research Station and George Hamilton, Rutgers University.
Description
Brown marmorated stink bug (BMSB) typically enter buildings as the weather starts to cool off in the fall – so join us for a timely conversation with top experts to learn how to avert infestations. They'll be talking about proven control techniques if BMSB are already in your house; interesting facts about BMSB behavior, biology, and ecology; what to look for in a good BMSB pest management professional; and the latest research that you'll be able to use in the future.
The webinar is designed to provide useful, science-based information in a practical, no-nonsense format for homeowners, extension educators, commercial enterprises, and pest management professionals. So, skip the Google search – get the answers you can trust.
The Panelists
Professor Michael Raupp of the University of Maryland is a Fellow of the Entomological Society of America. Mike develops IPM programs that help homeowners, businesses, and agencies manage insect pests in sustainable ways.
Tom Kuhar is a professor in the Department of Entomology at Virginia Tech where he conducts research on insect pests of vegetables and other crops. Over the past decade he has published over 30 research papers on stink bug pests.
Rick Cooper is the owner of Cooper Pest Solutions, a second generation pest management firm, where he has been the technical director for the past 26 years. Rick is also a visiting scientist at Rutgers University in the Urban entomology lab.
Ben Chambers is a graduate student at Virginia Tech working on Factors Influencing the Behavior of Shelter-seeking and Overwintering Brown Marmorated Stink Bugs (Halyomorpha halys) in Human Dwellings.
---
Find recordings of past webinars on our archive page.
---