"The IPM Toolbox" Webinar Recordings
In "The IPM Toolbox" webinar series, we've asked the experts to join us online for an hour of dialogue about an effective IPM practice, method, or effort.
Recordings of our previous webinars are listed below, or see our YouTube playlist.
---
Want to know how to create an IPM plan? Confused about scouting greenhouse tomatoes?
Learn from an IPM expert how to do both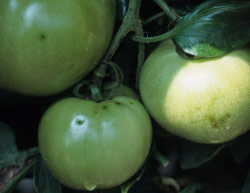 Recorded May 9, 2017
Katie Campbell-Nelson, Extension Educator, UMass Amherst
Description
Join Katie Campbell-Nelson for a lively discussion about how to create an IPM plan for your diversified fruit and/or vegetable farm. For one example, we'll explore the best way to scout tomato pests and diseases in a high tunnel. This will be a highly interactive Q&A where you're invited to pitch your questions to a seasoned Vegetable Specialist on IPM strategies tailored to your farm.
Katie Campbell-Nelson is an Extension Educator for the University of Massachusetts Vegetable Program with a background in soil and nutrient management and sustainable agriculture. She has expanded a highly successful New England vegetable scouting and pest alert network. She conducts research and provides educational programming for vegetable farmers in Massachusetts and is an editor of Vegetable Notes, a publication with practical and up-to-date research-based information reaching over 2,600 growers.
---
Forests, grains, and berries – what's hot in IPM tools for weed control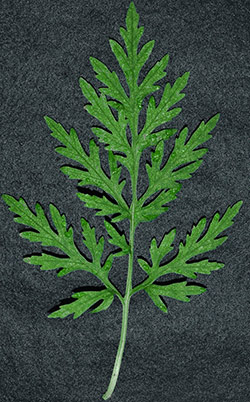 Recorded May 16, 2017
Antonio DiTommaso, Professor, Cornell University
Norris Z. Muth, Associate Professor, Juniata College
Hilary Sandler, Extension Associate Professor, Integrated Pest Management & Weed Science at University of Massachusetts
Description
Join our panel of experts who will be discussing the most common weed control problems this time of year and how to address them using an IPM approach. Whether you own land, manage land, or are just interested to learn more about weed control tools and how to integrate them together, then you need to take part. Each panelist will give a short introduction and then we will open it up for a live Q&A.
List of Resource Links:
http://neipmc.org/go/JxWh
Hilary Sandler received her PhD in Plant and Soil Sciences from UMass Amherst in 2004, her MS in Plant Pathology from University of Delaware in 1983 and her BS in Biology and Environmental Science from University of Pennsylvania in 1981. As the Cranberry IPM/Weed Specialist at UMass, she addresses the research and extension Weed Science needs for cranberry growers in the U.S. and Canada as well as other small fruit growers in Southeastern Massachusetts. She recently translated and edited a 300-page identification guide for weeds in cranberry.
Antonio DiTommaso earned his PhD in weed science from McGill University in 1995. The overall goal of his research program is to study the basic biological and ecological principles governing agricultural and environmental weed population dynamics. This research should ultimately lead to the development and implementation of effective, sustainable, and economically viable weed management strategies. He is currently Editor of the scientific journal Invasive Plant Science and Management and was awarded the Excellence in IPM Award in 2015 by the New York State Integrated Pest Management Program.
Norris Muth earned a bachelor's degree in environmental studies in 1997 from Brown University in Providence, Rhode Island, and went on to earn a master's degree in forestry science from the Yale School of Forestry and Environmental Studies in 1999. He earned a doctorate in ecology and evolution from the State University of New York, Stony Brook in 2007. His research interests center on conservation biology, community ecology, and the history and philosophy of science. He is particularly interested in how to assess the impact of biological invasions of species and how biological communities interact and react to invasive species. He has published his work in several professional journals, including an article on using invasive species biology to teach about evolution in Evolutionary Science and Society: Educating a New Generation. He also has published articles in Philosophy Now and the Journal of Experimental Marine Biology and Ecology.
---
Cockroaches finally meet their match – yep, it includes IPM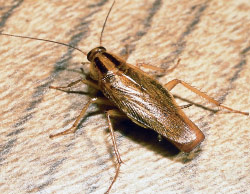 Recorded May 18, 2017
Changlu Wang, Professor, Rutgers University
Description
Join Changlu Wang and learn about his research project that successfully reduced cockroach infestation by 80% in public housing units in New Jersey. Even if you don't live in an apartment building, his simple, low-cost, and effective approach can be easily learned and applied just about anywhere – the true essence of IPM. Maybe you have specific questions for Dr. Wang about cockroaches, bed bugs or termites – there will be plenty of time for those, too.
Changlu Wang received his PhD from West Virginia University in 1998. His research program focuses on developing new and improved urban pest management technologies through the study of biology, behavior, and ecology of urban pests. The goal is to identify cost-effective and environmentally friendly solutions that will immediately benefit the consumers. His extension program delivers research-based urban pest management technologies to pest management professionals and the public through presentations, field demonstrations, and extension publications.
---
Biocontrols
Recorded May 10, 2016
Carol Glenister, IPM Laboratories, Inc.
IPM Laboratories, Inc., supplies beneficial organisms for the biological control of pests and supports their successful use. They produce seven species of beneficial organisms and distribute more than 45 others. IPM Laboratories was founded in 1981, offering pest management and consulting services. In 1985, they began producing beneficial insects, and published their first catalog and newsletter for the greenhouse and nursery industry in 1988. Today they supply beneficial insects and information in the form of articles, fact sheets, and conference presentations on integrated pest management, individual pests, and environments.
Carol Glenister is the founder and president of IPM Laboratories, and is a pioneer in commercial biological control and IPM. She has been strongly dedicated to the study and promotion of biological control since 1974. She has a Bachelor of Science from SUNY College of Environmental Science and Forestry and a Master's Degree in Entomology from Cornell University. Carol is an active collaborator in the development of industry-wide standards of conduct and quality control through the Association of Natural Biocontrol Producers.
---

IPM Weather Apps and NEWA
Recorded May 18, 2016
Dr. Juliet Carroll, New York State IPM Program
Climate change is impacting weather patterns with more severe and intense weather events, such as rainfall exceeding 1.5 inches per hour, hail, and earlier spring warmth followed by freeze events. All impact crop production by impeding the ability to get into fields with flooded soil, damaging crops directly, or reducing crop yields. Warmer, wetter weather encourages plant diseases and promotes earlier arrival of insect pests. Growers benefit from 30 IPM and crop management tools built from weather data available in NEWA, the Network for Environment and Weather Applications that was created by the New York State Integrated Pest Management Program. NEWA's tools help growers reduce pesticide inputs, improve spray timing, be alerted about pest risk levels, and enhance management practices, directly benefiting New York fruit and vegetable growers and our food supply and the environment. In 2007, apple, grape, onion, and potato growers reported saving, on average, $19,500 per year in spray costs and preventing $264,000 per year in crop loss as a direct result of using NEWA pest forecast tools. Ninety-nine percent of NEWA end users would recommend NEWA to growers. NEWA's free web-based apps provide open-access to end-user friendly tools providing decision support, based on real-time weather, placing the ability to respond to severe weather events in the palm of the grower's hand. Enjoying 2.6 million page views in 2014, newa.cornell.edu, has grown into a network of 395 weather stations reaching into 22 states in the Eastern United States.
Dr. Juliet Carroll has led the New York State IPM Program's weather network, NEWA, the Network for Environment and Weather Applications, since 2005. As the Fruit IPM Coordinator for New York State, she recognizes the importance of weather in driving disease and insect development in orchards and vineyards and has worked with colleagues across the Northeast to develop NEWA into a user-friendly suite of apps to assist growers in their IPM and crop management decisions. In addition to leading NEWA, she helps fruit growers in New York use IPM tactics to protect their crops from insects, diseases, and weeds with minimum risk to the environment, their health, and crop yield. She holds a BS from the University of Maine in botany, an MS from the University of Massachusetts in plant pathology, and a PhD from Cornell University in plant pathology.
---