Signature Programs
The Northeastern IPM Center has established Signature Programs to better address today's societal challenges in relation to integrated pest management (IPM). The five Signature Programs are a dynamic response to ongoing issues and new ones that rise to the forefront.
---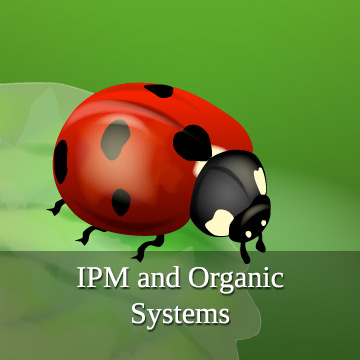 IPM and Organic Systems
We develop collaborative relationships between IPM and organic communities.
IPM and organic systems share many of the same goals and challenges, and we support collaboration between these two communities to build a more sustainable agricultural system.
---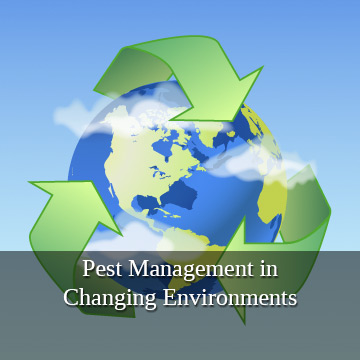 Climate Change and Pests
We are preparing for changes in pest distribution and management needs due to climate change.
Climate change is resulting in increased extreme weather events and a gradual rise in average annual temperatures. While research is giving us a picture of what climate change will mean for the distribution and occurrences of pests, the research and development of IPM tools and practices tailored to address emerging needs must be supported. We provide funding for advancing knowledge and IPM solutions specific to the challenges of climate change.
---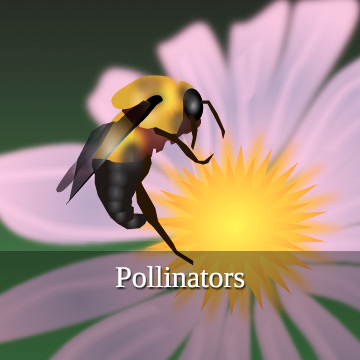 Pollinators
We support the development of IPM practices protective of and with lower risk to wild and managed pollinators.
Decline of wild and managed pollinators is one of the most critical issues facing our food systems. Habitat destruction, climate change, and pesticide use are some of the contributing factors. We will continue to give this issue priority and encourage efforts to develop IPM practices protective of and with lower risk to wild and managed pollinators.
---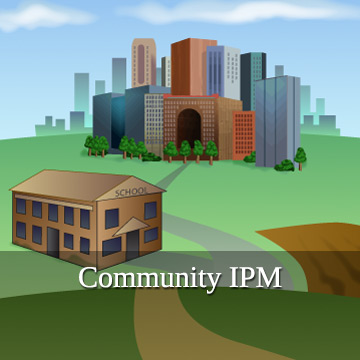 Community IPM
We foster the adoption of IPM in homes, workplaces, schools, communities, and surrounding landscapes.
We foster the adoption of IPM in structures and surrounding landscapes including housing, schools, food service facilities, and commercial and public properties. A nation-wide program led by the Center is "Promoting IPM in Affordable Housing," which teaches managers, maintenance staff, and residents how to use IPM. Efforts are centered on eliminating obstacles to using IPM in affordable housing and refining an implementation process for housing providers.
---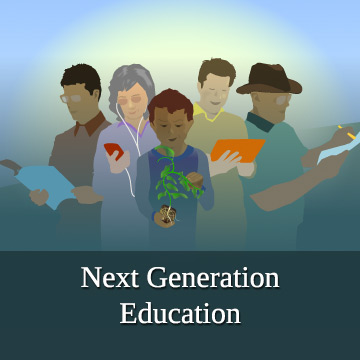 Next Generation Education
We develop IPM training and educational opportunities for professionals and students of all levels.
It is critical to maintaining the IPM knowledge base that there are scientists, educators, and practitioners who understand IPM basics. Our Center can advise students on internship projects that provide real-world experience and allow for partnerships to be built with growers, educators, researchers, and industries who will want to work with these interns and possibly employ them post-graduation. We recognize students in IPM in our annual Outstanding Achievements in IPM award, as well as practitioners and academics. We will continue to support young people striving to be successful in the field of IPM, both as practitioners and in academia.
---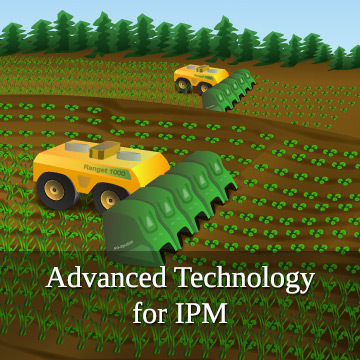 Advanced Technology for IPM
We promote the use of advanced technology that assists in the implementation of IPM.
One issue identified by NEERA-2104 is that of farm labor shortages in the Northeast. One way of assisting with this problem while improving adoption of IPM is through technologies including weather tools such as NEWA, remote sensing technologies with demonstrations of efficacy in Northeast settings and scales, agricultural applications of AI, and learning models. We will encourage demonstration and adaptation of technologies for use in Northeast agricultural systems.
---
Cross-Cutting Issues
These issues cut across all aspects of IPM and food security and are integral to each Signature Program. We describe cross-cutting issues separately here to provide the emphasis and visibility necessary to make progress.
Diversity in IPM
The Center is committed to engaging all stakeholders in the adoption of IPM. We understand that a conventional, academic approach to distributing funding and to extending knowledge does not work for all stakeholders. We also recognize there is much to be learned from understanding traditional practices and listening to traditional practitioners, and there are barriers to BIPOC, 2SLGBTQIA+, and other communities achieving professional success in the field of IPM and related sciences.
Emerging Invasive Species
Many pests are invasive species that have become established—but emerging or newly identified invasive species are of great concern because major damage can occur before management tactics are developed. There may be a window for developing management practices before there is major damage. We support new collaborations, research, and education to address these pests.
Pesticide Resistance
Resistance to pesticides is increasing and is impacting the range of options available to pest managers in all situations, including housing and school buildings. Efforts to identify alternative pesticides and alternative or new IPM practices, such as biological pesticides or cultural methods, are critical to long-term effective pest management. Steps in an IPM practice, such as monitoring for presence and using degree-day models to predict emergence, can help tune the use of pesticides to the need in a specific setting.
Economics
Two surveys conducted by the Northeastern IPM Center and priority-setting discussions by NEERA-2104 all indicate that economics, specifically the cost/benefit ratio and the need for good cost analyses, is central to IPM adoption.
---