Fifth Integrated Pest Management Online Conference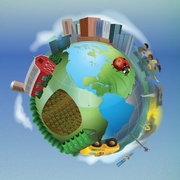 October 30, 2019, 9:30 a.m. – 12:00 p.m.
The fifth IPM Online Conference hosted by the Northeastern IPM Center (NEIPMC) will feature updates from active projects funded by the NEIPMC's Partnership Grants Program. In addition, the online conference will have updates from IPM-related projects funded through the Northeast Sustainable Agriculture Research and Education (NE SARE) Program and USDA-NIFA's Applied Research and Development Program (ARDP) and Extension Implementation Program (EIP).
The rapid style conference will feature 5-minute presentations in which the speakers will discuss, show, or possibly sing! about 1 or 2 highlights from their projects. The purpose of the conference is to increase collaboration and awareness about current IPM-related research and extension in the Northeast in a fun way.
Anyone with an internet connection is invited to watch this exciting event hosted by the Northeastern IPM Center. Below is a list of the projects that will be discussed during the approximately 2 ½ hour event that will take place via Zoom. The conference will also be recorded and made available on NortheastIPM.org.
To participate in the conference login to Zoom at this link: https://tinyurl.com/yxrwgzv9
Conference Agenda
| Time | Speaker (project funded by) – "Title of project" – Affiliation |
| --- | --- |
| 9:30 a.m. | Introduction |
| 9:35 a.m. | Yolanda Chen (NESARE) – "Reproductive ecology of Swede midge and pheromone mating disruption" – University of Vermont |
| 9:40 a.m. | Surinder Chopra (CPPM-ARDP) – "Flavonoids for resistance against plant pests" – Penn State |
| 9:45 a.m. | Julie Urban (NEIPMC) – "Update on spotted lanternfly, 2019 field season" – Penn State |
| 9:50 a.m. | Quan Zeng (NEIPMC) – "Using non-antibiotic materials to control fire blight of apple" – Connecticut Agricultural Experiment Station |
| 9:55 a.m. | Break – Q&A Discussion |
| 10:00 a.m. | Dina Fonseca (NEIMPC) – "Leveraging the expertise of the New Jersey mosquito control community to jump start standardized tick surveillance" – Rutgers University |
| 10:05 a.m. | Anne Nielsen (NESARE) – "Managing BMSB and key orchard pests using reduced-input methods" – Rutgers University |
| 10:10 a.m. | Anne Nielsen (CPPM-ARDP) – "Identifying the distribution of plum curculio in Eastern orchards" – Rutgers University |
| 10:15 a.m. | Lisa Tewksbury (CPPM-EIP) – "Evaluation of releases of Hypena opulenta, a biocontrol agent of invasive swallow-worts" – University of Rhode Island |
| 10:20 a.m. | Break – Q&A Discussion |
| 10:30 a.m. | Juliet Carroll (CPPM-ARDP) – "Building a responsive network of IPM applications that supports grower access and communication" – Cornell University |
| 10:35 a.m. | Juliet Carroll (NEIPMC) – "Spotted wing drosophila working group to identify and prioritize research and extension needs & spotted wing drosophila as an emerging critical issue for berry and stone fruit crops in the Northeast" – Cornell University |
| 10:40 a.m. | Peter Jentsch (NESARE) – "Citizen science based approach to managing the invasive brown marmorated stink bug, Halyomorpha halys" – Cornell University |
| 10:45 a.m. | Long He (CPPM-ARDP) – An intelligent spraying system for tree fruit crops pest management: Technology enhancement, evaluation, and outreach" – Penn State |
| 10:50 a.m. | Break – Q&A Discussion |
| 11:00 a.m. | Sam Anderson (NESARE) – "Twospotted spider mite IPM for urban agriculture" – Cornell Cooperative Extension |
| 11:05 a.m. | Morgan Thompson (NESARE) – "Evaluating the effect of potato leafhopper feeding on biological nitrogen fixation in alfalfa" – University of Maryland |
| 11:10 a.m. | Cristina Rosa (CPPM-ARDP) – "Novel nanotube technology to enhance crop protection from tospoviruses and other unculturable pathogens" – Penn State |
| 11:15 a.m. | Sarah Pethybridge (CPPM-ARDP) – "Towards a durable management strategy for cercospora leaf spot in table beet" – Cornell University |
| 11:20 a.m. | Break – Q&A Discussion |
| 11:30 a.m. | Vic Izzo (NESARE) – "Pre- and post-harvest strategies for leek moth control on diversified vegetable farms" – University of Vermont, Plant and Soil Science Dept. |
| 11:35 a.m. | Julie Baniszewski (NESARE) – "Do polycultures increase ecosystem services of arthropod predators?" – Penn State |
| 11:40 a.m. | Shannon Sked (NEIPMC) – "Movement of house mouse in multifamily dwellings" – Rutgers University |
| 11:45 a.m. | Mengjun Hu (NEIPMC) – "Development of a microclimate sensor-based tool for strawberry disease forecasting" – University of Maryland |
| 11:50 a.m. | Break – Q&A Discussion |
| 12:00 noon | End of conference – Recorded presentations available online (www.NortheastIPM.org) |
---