The IPM Toolbox: "The integrated Pest Information Platform for Extension and Education or iPiPE: What It Is and Why You Should Care" – Webinar Recording
Recorded September 13, 2017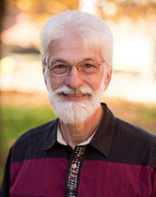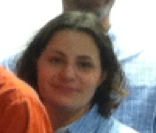 Scott Isard, Director, and Julie Golod, National Coordinator, of the iPiPE Project, which is a USDA-NIFA Coordinated Agriculture Project (CAP) at Penn State
Description
Join Scott and Julie to learn about the purpose of iPiPE project, which is to share local, regional, and national observations of agricultural pests (pathogens, insects and weeds) and beneficial insects in real-time for making more timely and informed management decisions. iPiPE is currently composed of 28 Crop-Pest Programs, state-based Area Wide Pest Monitoring programs and individual participants across the nation. Along with answering audience questions, they will discuss the benefits of participating, how we share observations, the apps for collecting data, as well as the mapping, pest risk modeling, and communications capabilities of the iPiPE.
About the Presenters
Scott Isard is Professor of Aerobiology in the Department of Plant Pathology and Environmental Microbiology at PSU and Julie Golod is the National Coordinator. They have collaborated in leading teams to operate the Soybean Rust Information System, the ipmPIPE and currently iPiPE. The $7 million, 5-year iPiPE CAP is currently in the 3rd year.
---