2021 Northeast Integrated Pest Management Research Update Conference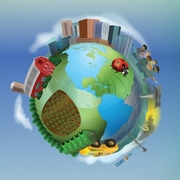 Recorded March 31, 2021
The 2021 Northeast IPM Research Update Conference, hosted by the Northeastern IPM Center (NEIPMC), featured updates from active projects funded by the NEIPMC's Partnership Grants Program and from IPM-related projects funded through the Northeast Sustainable Agriculture Research and Education (NE SARE) Program and USDA-NIFA's Applied Research and Development Program (ARDP) and Extension Implementation Program (EIP).
The rapid style conference featured 5-minute prerecorded presentations in which the speakers discussed one or two highlights from their projects followed by a live Q&A. The purpose of the conference was to increase collaboration and awareness about current IPM-related research and extension in the Northeast in a fun way.
Give us your feedback—take a short survey about the IPM Online Conference so we can make improvements for next year.
Conference Agenda
| Time | Speaker (project funded by) – "Title of project" – Affiliation |
| --- | --- |
| 10:30 a.m. | Mahfuz Rahman – "Integrated options for managing soilborne diseases of strawberry" (NEIPMC) – West Virginia University |
| 10:35 a.m. | John Inguagiato – "Exploring methods to enhance biocontrol of turfgrass diseases in the urban landscape" (NEIPMC) – University of Connecticut |
| 10:40 a.m. | Q&A Discussion |
| 10:45 a.m. | Terence Bradshaw – "New England cider apple program" (NESARE) – University of Vermont |
| 10:50 a.m. | Kim Skyrm – "A varroa mite IPM program for New England honey beekeepers" (NEIPMC) – Massachusetts Department of Ag Resources |
| 10:55 a.m. | Q&A Discussion |
| 11:00 a.m. | Sam Anderson – "Twospotted spider mite in NYC urban agriculture" (NESARE) – Cornell Cooperative Extension |
| 11:05 a.m. | Joseph Roberts – "Exploring methods to enhance biocontrol of turfgrass diseases in the urban landscape II" (NEIPMC) – University of Maryland |
| 11:10 a.m. | Q&A Discussion |
| 11:15 a.m. | Daphne Munroe – "Application of shell hash cover as a deterrent of cownose ray predation on hard clam farms" (NESARE) – Rutgers University |
| 11:20 a.m. | Lisa Tewksbury – "Update on biological control of swallow-worts" (EIPM) – University of Rhode Island |
| 11:25 a.m. | Q&A Discussion |
| 11:30 a.m. | Veronica Yurchak – "Creating an ecofriendly pest suppression program in sweet corn" (NESARE) – University of Maryland |
| 11:35 a.m. | Changlu Wang – "Monitoring and controlling house mouse infestations in apartment buildings" (NEIPMC) – Rutgers University |
| 11:40 a.m. | Q&A Discussion |
| 11:45 a.m. | Amara Dunn – "Progress on updating the website 'Biological Control: A Guide to Natural Enemies in North America'" (NEIPMC) – NYS IPM Program |
| 11:50 a.m. | David Owens – "Slug sampling in the mid-Atlantic: EPNs and temperature" (NEIPMC) – University of Delaware. |
| 11:55 a.m. | Q&A Discussion |
| 12:00 noon | End of conference – Recorded presentations available online (www.NortheastIPM.org) |
Questions and Answers
For Mahfuz Rahman
Q. What is the definition of a biorational pesticide?
A. Products other than synthetic chemicals that provide sustainable management options.
---
For John Inguagiato
Q. Are biocontrol agents ever tested for impacts on humans/animals?"
A. Yes, EPA does require assessments of impacts on human/animal tox for registration for microbial biopesticides (i.e., biocontrols)
Q. Are the biopesticides you're looking at focused on weeds? Or other pests?
A. The biopesticides we have focused on are focused on disease control. However, I think the establishment/persistence concepts we are studying could be applied broadly to other bacterial biocontrols targeting other pests.
---
For Sam Anderson
Q. Are the costs of re-applying predators/biocontrol high if they don't persist?
A. Good question—it depends on the biocontrol. The one we use most for tomatoes is persimilis, which is not very expensive on its own, but you're also paying for overnight shipping with each order. It also requires keeping up with scouting—if ordered too late, it may not be able to keep up with TSSM. So we're wondering a) is ordering persimilis a viable strategy for small urban farms, but also b) can urban farms establish a persistent population of a more preventative predator, e.g. fallacis? (The third one we tried, Feltiella acarisuga, is a bit more expensive.)
---
For Lisa Tewksbury
Q. Does your research imply that release in U.S. has been approved? That's good news.
A. Yes, we received approval to release from the USDA in 2017.
---
For Veronica Yurchak
Q. What do you do with the clover cover crop? Just allow winter die back, or do you crimp that, too?
A. In the red clover + forage radish treatment, we mow the clover before corn planting to give the corn a chance to establish before the clover gets too tall. The red clover + rye treatment is roller crimped prior to planting which terminates the rye but also temporarily stunts the red clover.
---