2022 Northeast Integrated Pest Management Research Update Conference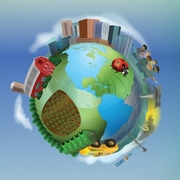 Recording March 24, 2022
The 2022 Northeast IPM Research Update Conference, hosted by the Northeastern IPM Center (NEIPMC), featured updates from active projects funded by the NEIPMC's Partnership Grants Program and from IPM-related projects funded through the Northeast Sustainable Agriculture Research and Education (SARE) Program, USDA-NIFA's Applied Research and Development Program (ARDP), and Extension Implementation Program (EIP).
The rapid style conference featured 5-minute prerecorded presentations in which the speakers discussed one or two highlights from their projects followed by a live Q and A. The purpose of the conference was to increase collaboration and awareness about current IPM-related research and extension in the Northeast in a fun way.
Give us your feedback—take a short survey about the IPM Online Conference so we can make improvements for next year.
Conference Agenda
| Time | Speaker – "Title of Project" (Funded By) – Affiliation |
| --- | --- |
| 10:35 a.m. | Jeffrey Berta – "PA Queen Project and the HHBBC Field Test Mite-Biting Behavior Using Backyard Scientists" (NESARE) – Dickinson College |
| 10:40 a.m. | Nicole Zlotnikov – "Asparagopsis Seaweed Reduces Methane Emissions and Improves Microbiome" (NESARE) – Z Farms Organics |
| 10:45 a.m. | Q and A Discussion |
| 10:50 a.m. | Quan Zeng – "Entry Points of the Fire Blight Pathogen Erwinia amylovora on Apple Leaves" (NEIPMC) – University of Connecticut |
| 10:55 a.m. | Erika Machingter – "Biological Control Options for Fly Control in Poultry Facilities" (NESARE) – Penn State |
| 11:00 a.m. | Q and A Discussion |
| 11:05 a.m. | Anna Wallingford – "Attract-and-Kill Strategies for Sustainable Striped Cucumber Beetle Management" (EIPM) – University of New Hampshire |
| 11:10 a.m. | Tyler Lesko – "Flavonoids for Resistance against Plant Pests" (ARDP) – Penn State |
| 11:15 a.m. | Q and A Discussion |
| 11:20 a.m. | Sam Anderson – "Twospotted Spider Mite IPM for Urban Agriculture" (NESARE) – Cornell University |
| 11:25 a.m. | Changlu Wang – "Assessing and Controlling House Mouse Infestations in Multi-Family Dwellings" (NEIPMC) – Rutgers University |
| 11:30 a.m. | Jason Smith – "Oh Crap! Pasture Dragging Fails to Suppress Face Flies and Horn Flies in Pennsylvania Pastures" (NESARE) – Milton Hershey School and Dickinson College |
| 11:35 a.m. | Q and A Discussion |
| 11:40 a.m. | Veronica Yurchak – "Creating an Ecofriendly Pest Suppression Program in Sweet Corn" (NESARE) – University of Maryland |
| 11:45 a.m. | Christy Hoepting – "Testing Ground Barriers for Swede Midge IPM on At-Risk Small-Scale Brassica Farms" (NESARE) – Cornell Cooperative Extension of Orleans County |
| 11:50 a.m. | Q and A Discussion |
| 12:00 noon | End of conference – Recorded presentations available online (www.NortheastIPM.org) |
---