NYS IPM Program Director Jennifer Grant Wins Inaugural Northeastern IPM Center Award
Award recognizes excellence and accomplishment in integrated pest management
Jennifer Grant, director of the New York State Integrated Pest Management (IPM) Program, has been named recipient of the Northeastern IPM Center's Outstanding Achievements in IPM Award for 2019.
Center director Deborah Grantham presented the award to Grant at the Cornell Cooperative Extension inservice luncheon on Thursday, November 7. U.S. representative Tom Reed (R-NY 23) provided a congratulatory letter to accompany the award.
This is the first year for the award, which will be given annually. The award recognizes those who exemplify the Center's mission to foster broader awareness and implementation of IPM, a science-based, least-risk approach to dealing with pests that is intended to maximize economic, environmental, and human-health benefits.
While the program's purview is statewide and the Center's is regional, both are based at Cornell University, administratively housed within the College of Agriculture and Life Sciences.
Parlaying Ag & Entomology Expertise into IPM Leadership
Since 2012, Jennifer Grant has been co-director or director of the NYS IPM Program, a capstone role building on a long and distinguished career in IPM. She started with the program in 1989 as ornamentals and turfgrass IPM specialist, later serving as community and turfgrass IPM coordinator and becoming assistant director in 2003 before eventually assuming the directorship.
Recognition Beyond Borders
Although Grant's responsibilities have focused much of her professional attention within New York, her nomination included testimonials from across the state and beyond, citing her service on numerous committees and panels at the state, regional, national, and international levels. Nominators highlighted Grant's successes as a researcher, educator, and leader, and praised her strengths in building collaborative working relationships among diverse groups of stakeholders.
"Your colleagues across the state had some very kind words to share about you and your work," stated the letter from Rep. Reed. "You are a true inspiration to those in your community and you should be very proud of all that you have accomplished."
Proving IPM's Potential
A 20-year project that Grant helped lead at the Bethpage State Park Golf Courses in Long Island perhaps best illustrates her expertise, drive, and accomplishment. Her research demonstrated that IPM could effectively combat pests while minimizing environmental impact through reduced pesticide use, all while maintaining a high standard of turf quality. This research laid the groundwork for a broader extension and implementation effort.
A hallmark of Grant's leadership is the holistic lens through which she views IPM. "I always say our staff comes in the door trained in an area of expertise—entomology, plant pathology, horticulture, or wildlife biology—but they leave that hat at the door as we become well-rounded IPMers and work with the whole system," she said. "We approach IPM as, for instance, working with a grape vineyard, not specifically focusing on the insect pests of grapes."
"Our staff comes in the door trained in an area of expertise, but they leave that hat at the door as we become well-rounded IPMers and work with the whole system."

- Jennifer Grant, director, New York State IPM Program
Moving the Field Forward
The Outstanding Achievements in IPM Award is the latest in a series of honors bestowed upon Grant, dating back to an Excellence in IPM award in 1997. She is widely published and has held memberships in the Entomological Society of America, the New York State Turfgrass Association educational committee, and several Cornell program work teams.
"Jennifer Grant is as deserving of our inaugural award as any professional in the field," remarked Grantham. "Even aside from her many years of leadership in the NYS IPM Program, her pioneering long-term work in turfgrass IPM has truly advanced the field, demonstrating how affordability, sustainability, and effectiveness can happily coexist, which is a key goal of integrated pest management."
Grant emphasizes collaboration and relationship-building as foundational to what she has been able to achieve throughout her career. "The work we do as a program is all about partnerships," she said. "I am lucky to lead a group of talented people—and work with our multitude of partners—to further our mission."
Grant holds a BS in international agriculture and MS in entomology from the University of Vermont and a PhD in entomology from Cornell.
"Grant has truly advanced the field, demonstrating how affordability, sustainability, and effectiveness can happily coexist."

- Deborah Grantham, director, Northeastern IPM Center
Award Criteria and Process
Winners of the Outstanding Achievements in IPM Award receive $500 each and agree to provide a story for the Northeastern IPM Center's communication channels and/or present a webinar hosted by the Center.
The award honors organizations, professionals, and students whose work on IPM in the Northeast deserves special recognition.
Nominations are submitted by growers, consultants, researchers, educators, or managers working in IPM, and subsequently reviewed by external experts in the Northeast.
"When launching something like a new award, it's always a bit of an unknown as to how the process will unfold," said Grantham. "Will we have a sufficient pool of nominees who fit the criteria? Will there be a consensus among reviewers? As it turned out, the nominee pool exceeded our expectations, with a number of candidates who had every right to be on the list. But our reviewers ultimately were unanimous in choosing Jennifer as the winner."
To learn more about the award, read the 2019 call for nominations.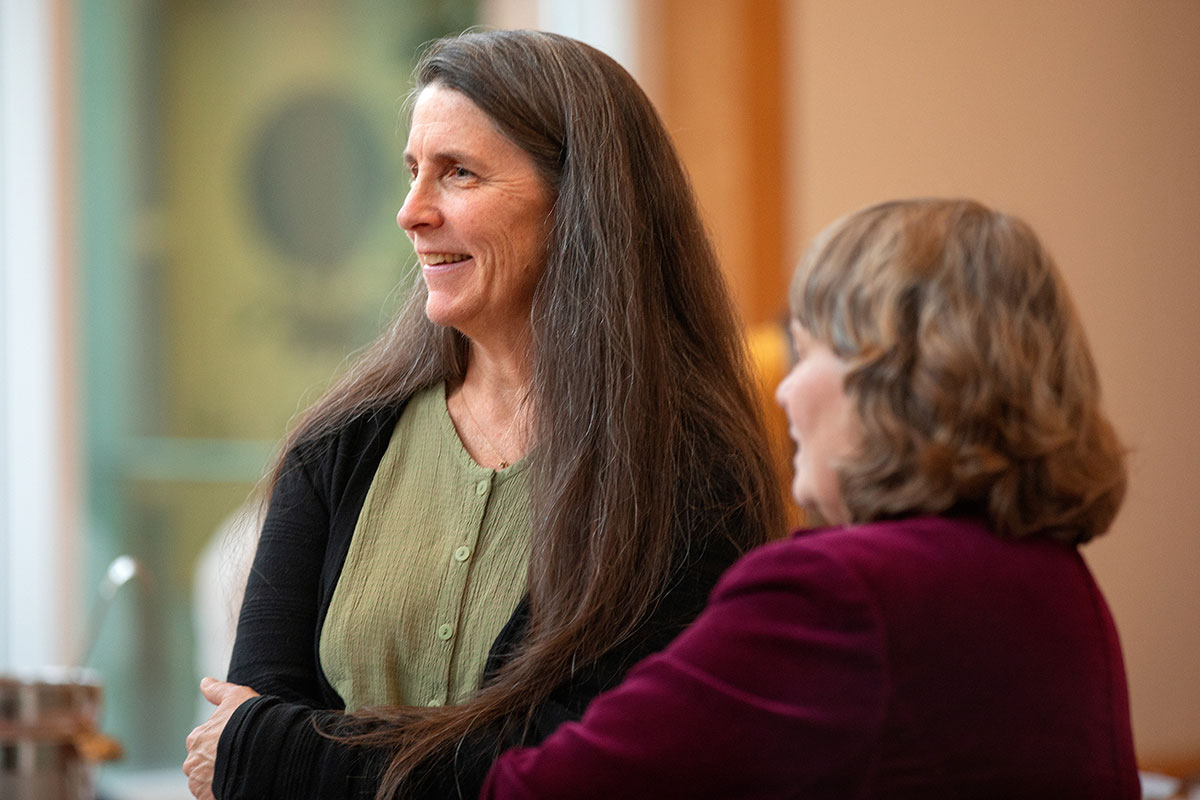 ---