How IPM Can Help Keep Children Safe from Lyme Disease at Schools and in Suburban Communities
Recorded May 8, 2019
Kathy Murray, IPM Entomologist, Maine Department of Agriculture, Conservation and Forestry
Andrew Y. Li, Research Entomologist, USDA-ARS Invasive Insects Biocontrol and Behavior Laboratory, Beltsville, MD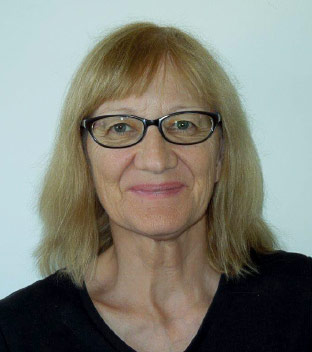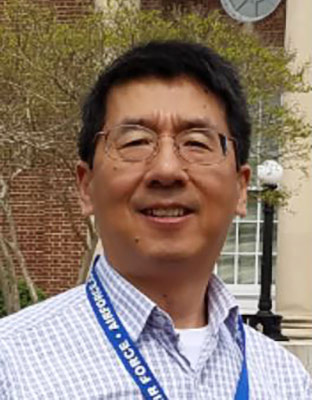 Download presentation slides (PDF, 6.9 MB)
Description
Join our panel of experts to discuss the threats posed by ticks and tick-borne disease on school grounds and in suburban communities, and how school nurses can help children minimize their risk. We'll provide an up-to-date overview of practical knowledge and tips, along with a discussion of where the research is headed.
Children are at risk—a risk that school nurses can help reduce
While Lyme disease does not discriminate along demographic lines, schoolchildren are at higher risk than the general population for the tick bites that transmit the harmful pathogen. And since children spend a large percentage of their time on school grounds, school administrators shoulder some of the burden of minimizing risk while children are in their care.
But managing pests on school properties can present unique challenges.
The power of the nurse's role
Given that school nurses are on the front lines of all student-health concerns, they play a central role—as part of a school IPM team—in the school's response to pests and the diseases they transmit.
School nurses can help by providing support and education while promoting awareness of the health threats posed by pests. Student health depends on a broad understanding of issues such as disease vectors, venomous and poisonous pests, food safety, and indoor air quality, but there is an ongoing need to "educate the educators" about emerging knowledge and tools for managing pests and reducing risks.
Giving nurses the tools to keep children safer
The NE School IPM Working Group has teamed up with state and national school-nurse associations to develop and offer training and resources for school nurses.
Dr. Murray will discuss the resources and offer suggestions for engaging school nurses—as advocates—to support IPM policies and programs in schools and communities.
Dr. Li will discuss IPM tools available for tick control, including biopesticides and host-targeted pesticide application products. He will also talk about research findings from an ongoing USDA Tick Control Project in Howard County, Maryland.
About the Presenters
As an IPM specialist and entomologist, Kathy Murray provides statewide technical support for IPM adoption in agricultural and non-agricultural communities. She leads the Maine School IPM Program, providing training to Maine K–12 school staff to support compliance with state IPM requirements.
Murray also serves as co-coordinator of the Maine IPM Council and is a member of the Maine Vector-borne Working Group. She is a founding member of the NE School IPM Working Group and serves on the National School IPM Steering Committee. She occasionally serves as an adjunct instructor at Unity College. She enjoys working with anyone and everyone to find sustainable ways to minimize pest and pesticide risks through IPM adoption.
Andrew Li is a research entomologist with the USDA's Agricultural Research Service (USDA-ARS). His research focuses on developing and validating new IPM tools for tick control and Lyme disease prevention. He is the principle investigator for the USDA-funded Areawide Tick IPM Project (2016–2021).
Li also receives funding from the Department of Defense's Deployed Warfighter Protection program (DWFP) to develop novel tick-control/personal-protection tools and products. He is part of the Federal Vector-borne Disease Integrated Pest Management Working Group.
---