Newly Developed Biopesticide Effectively Kills Bed Bugs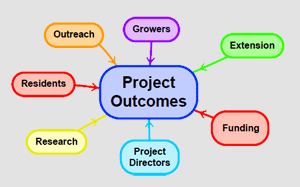 In 2012 the Northeastern IPM Center funded the RIPM grant, Toward Implementation of a Novel Fungal Biopesticide for IPM of Bed Bugs, led by Nina Jenkins, Penn State. Her team has found that the fungal biopesticide I93-825 spray is effective against immature and adult bed bugs that walk across as little as one inch of dry treated surface. Not only do all bed bugs that cross the treated area become infected and die within four to seven days, but they transport the fungal spores back to their harborage, where the spores are transferred from bed bug to bed bug, thus targeting both active and concealed members of the population. The spray residue has been shown to remain viable on cotton jersey material for three months under normal household temperature conditions (68°F–75°F). Penn State has patented this technology and aims to develop its commercial potential via licensing the technology to a qualified biopesticide manufacturer. The researchers anticipate that this product will become commercially available in 2015.
Note: This specific product is undergoing registration with the US EPA for use against bed bugs in residential settings. Similar products developed for use in agriculture are not suitable for in-home use and must not be used for purposes other than those listed on the label.
— by KEOKI HANSEN
---
The Northeastern IPM Center promotes integrated pest management for reducing risks to human health and the environment. If republishing our news, please acknowledge the source ("From Northeast IPM Insights") along with a link to our website.
---