Varroa Mite IPM: Mite Management Is the Bee's Knees!
Tuesday, April 23, 2019. 11:00 am – 12:00 pm
Kim Skyrm, Apiary Program Coordinator/Apiarist, Massachusetts Department of Agricultural Resources
Jen Lund, Apiarist, Maine Department of Agriculture, Conservation and Forestry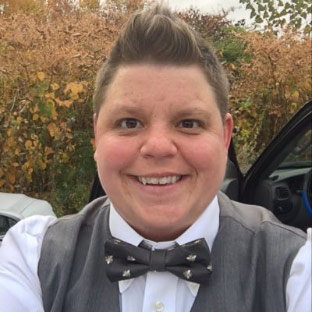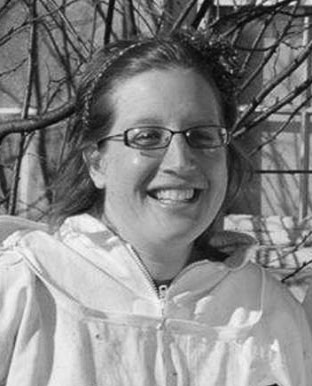 Description
Have honey bees? If yes, this presentation is for you! Join Kim and Jen to get the latest update on national and regional trends in honey bee health along with the tools necessary for managing the most detrimental pest affecting honey bees, varroa mites (Varroa destructor). They will discuss the life history, monitoring, and management techniques involved with varroa mite control. Participants will also be led through a real-life case study to allow for a better understanding of how to monitor mite populations, determine the signs of a high varroa mite level, diversity of treatment options available and action steps to take after treatment to ensure efficacy. This presentation will provide the most direct benefit to beekeepers or those wishing to become a future beekeeper, but others with interest in honey bee health are also encouraged to attend!
About the Presenters
Dr. Kim Skyrm has been the Chief Apiary Inspector and Apiary Program Coordinator at the Massachusetts Department of Agricultural Resources (MDAR) since August 2015. Prior to this appointment, Kim was a Post-Doctoral Researcher at the University of Massachusetts-Amherst working with bumble bees in cranberry pollination. Dr. Skyrm is a scientist by training and a hobby beekeeper. Having experience in academia, industry and now government, Kim has always been driven by an intense love of bees to serve in roles supporting bee pollinators informed by the latest scientific research. This is evident given that Dr. Skyrm has been working with native and managed bees, beekeepers and farmers for the past 12 years through outreach education, research and extension type projects. Kim is truly passionate about apiculture and ensuring the viability and sustainability of bee populations!
Jennifer Lund has a Master's degree in Entomology from the University of Maine and has over 20 years of entomological experience. Before becoming the Maine State Apiarist in 2016, Jen was a research technician in the entomology department at the University of Maine in Orono (UMO). While at UMO, Jen worked on many honey bee projects including a national colony collapse disorder study, honey bee colony health comparisons of top bar and Langstroth hives, integrated varroa mite control effectiveness, the role of honey bees as vectors of blueberry disease, sub-lethal effects on colonies to low-level pesticide exposure, and health of migratory hives arriving in the State of Maine for blueberry pollination. Jen is passionate about honey bee health and helping beekeepers succeed. Aside from managing the honey bee inspection program and helping Maine beekeepers protect their hives, Jennifer also has several of her own hives that she maintains on her farm in Maine.
To Register
https://cornell.zoom.us/webinar/register/WN_BMU0p34RTTqY0bPKetT1tg
---