Varroa Mite IPM Brochure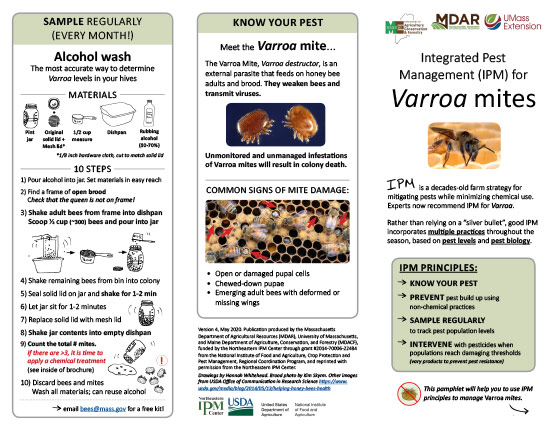 Description: The varroa mite, Varroa destructor, is an external parasite that attacks adult and immature stages (brood) of honey bees. These mites weaken bees and can transmit viruses during the feeding process.
This brochure introduces the varroa mite, provides steps to doing an alcohol mite wash, and lists IPM options for controlling varroa mites.
Publisher: Massachusetts Department of Agricultural Resources; Maine Department of Agriculture, Conservation and Forestry.
Publication date: May 2020; updated October 2022
Download link: Varroa Mite IPM (PDF, 3.2 MB)
---