As I Heal, So Does the Land: A Story About Blackness, Conservation, and Healing in America
Recorded October 4, 2022
Download presentation slides (PDF, 5.8 MB)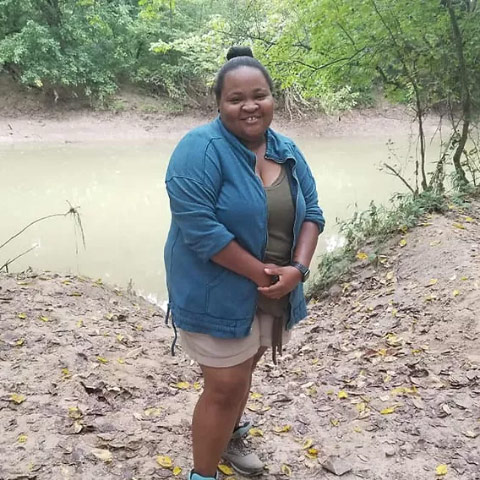 Description
Conservation of natural lands as a habitat for pollinators and predators is an integral part of the holistic IPM approach. However, in the western world conservation centers on the healing and restoration of land often at the expense of marginalized communities, whose values and relationships with the land are wholly disregarded within academia and conservation conversations. Dominant narratives have led to the disproportionate displacement of Black communities throughout the nation in the name of conservation and communities have been destroyed to make way for parks and preserves.
Rarely does conservation work aim to acknowledge the ways in which Black communities heal with the land and through the land. Black narratives about survival, healing and restoring the spirit through environmental stewardship are absent from environmental discourse, but these counternarratives are powerful, resilient, and joyful. Through storytelling, channeling the life of my great-grandmother, this discourse aims to highlight the complex relationship Black women have had with the environment, and how that has prompted healing within Black communities, healing minds, bodies, spirits, and land.
Krystal Monique Toney
Krystal Monique Toney is an author and Ph.D. student in environmental science at the University of North Texas. Her graduate work focuses on the disparities in access to conservation education and nature among Black and low socioeconomic students in Texas. During her undergraduate career, she utilized camera traps to build a photographic archive of animals living at the Trinity River Audubon Center and used these images to foster human-nature relationships within her community. She hosted groups of volunteers, led hikes, and engaged in conversations related to conservation education. She created Black in Nature as an attempt to share her knowledge, creativity, and love for nature while, simultaneously, encouraging other Black/POC to love and embrace our beautiful and natural world.
---
---