Fire Blight IPM Using Non-Antibiotic Control Methods
Recorded October 9, 2019
Download presentation slides (PDF, 2.7 MB)
Description
Fire blight is a devastating disease of apple and pear caused by a bacterial pathogen.
The disease is traditionally controlled with antibiotics, but in this webinar, you will learn about a non-antibiotic alternative—an integrated method that uses a biological control and a surface sterilant.
Whether you are an orchard grower who wants to market your fruits as antibiotic-free, or an arborist or landscape practitioner who cannot use antibiotics at private homes and schools, this webinar may provide a solution for you.
The speakers are passionate about helping growers with disease issues and there will be plenty of time for Q&A.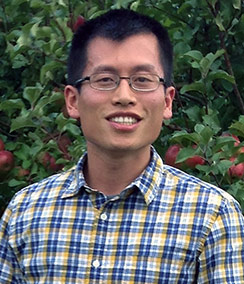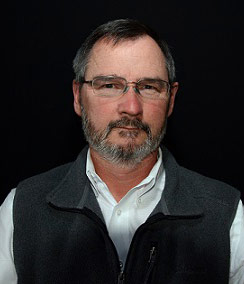 Presenters
Quan Zeng, Agricultural Scientist, Connecticut Agricultural Experiment Station
PhD: University of Wisconsin-Milwaukee (2011)
Postdoctoral training: Michigan State University
Zeng's research focuses on developing new and improved bacterial plant disease management solutions through the study of biology, ecology, and genetics of plant pathogens.
---
Dan Cooley, Professor, University of Massachusetts Amherst
PhD: University of Massachusetts Amherst
Cooley's career in applied research, teaching, and extension has focused on management of fruit diseases, particularly those afflicting apples. Recent projects include collaborating on a smartphone app for integrated pest management of fruit crops, MyIPM, and developing resources to educate growers and the public about climate change impacts on New England agriculture.
---
Neil Schultes, Agricultural Scientist, Connecticut Agricultural Experiment Station
PhD: Harvard Medical School (1990)
Postdoctoral training: Yale University
Schultes's research explores the role of metabolite transport in plants and microbial pathogens.
---