Tick IPM #7: Leaf Litter/Snow Removal for Tick Reduction
Recorded October 7, 2020
Download presentation slides (PDF, 4.7 MB)
Description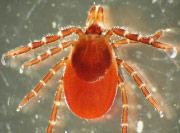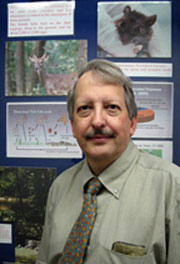 This webinar focuses on developing preventative landscaping methods to reduce blacklegged tick (a.k.a. deer tick) populations. Research has suggested that both leaf litter and snow were overwintering predictors for nymphal tick survival. Dr. Stafford discusses how the removal of leaf litter and snow reduces the survival of blacklegged ticks and, if these preventive management practices were implemented, they could assist in the reduction of tick-borne diseases in the future.
Dr. Kirby Stafford, III
Chief Scientist (Head) of the Department of Entomology and State Entomologist (State Plant Regulatory Official) at the Connecticut Agricultural Experiment Station
Dr. Kirby C. Stafford III joined the Experiment Station in 1987. His research area is the ecology, distribution, and control of the blacklegged tick, Ixodes scapularis, and more recently, the lone star tick, Amblyomma americanum, with a major focus on natural, biological, and integrated tick control. Dr. Stafford has authored or co-authored 92 [count 1/28/20] articles in peer-reviewed scientific journals, review chapters on tick management in two books, and produced a Tick Management Handbook (CAES Bulletin 1010) and Fly Management Handbook (CAES Bulletin 1013), presented research at national and international meetings, serves on multiple regional and national tick-related committees, and given over 1,300 media interviews and public talks.
---
---