IPM for Cranberries: Mobile Technology Developed for Smartphones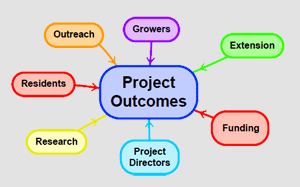 Brian Wick, lead project director for the 2013 IPM Partnership Grant Increasing Use and Reporting of IPM Practices with Mobile Technology and BOGS Tools, has developed a smartphone interface for the entire BOGS Online Grower System. It features a dynamic screen layout that automatically adjusts to the size of a user's device. In addition, a working group of growers was put together to help identify the need for new and enhanced IPM tools, which could be included in BOGS. Based on this input, new tools were created for reporting and calculating cranberry out-of-bloom counts, pheromone trap counts, fruitworm egg counts, and revising the existing insect sweep net report. Information on the system was shared with 50 growers at the 2013 CCCGA Northeast Fruit and Vegetable Conference in New Hampshire, and to over 300 growers at the 2014 CCCGA Winter Meeting. Furthermore, an online user manual was created to assist growers with use of the new IPM tools.
Dr. Wick and his team will continue their work on BOGS, developing more tools and providing additional opportunities for growers to learn about the BOGS Online Grower System. Cranberry growers that would like more information about the project can contact cccga@cranberries.org.
---