Inclusive and Equitable Evidence-Based Approaches: What Do We Know and Where Do We Go from Here?
Recorded April 26, 2023
Download presentation slides (PDF, 2 MB)
Description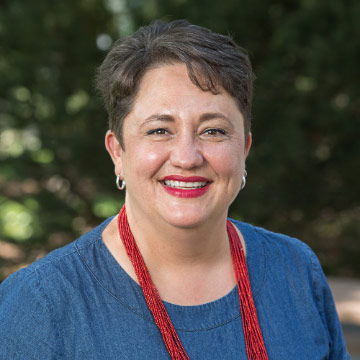 Leveraging decades of scholarship, this workshop offers sound, evidence-based advice to address diversity, equity, and inclusion goals on three levels: individual, organizational, and systemic. These recommended solutions will support your efforts to ensure that members of your organization feel that they belong; are valued, respected, and accepted; and are encouraged to fully participate in the organization.
Dr. Shannon Archibeque-Engle
Dr. Archibeque-Engle is committed to fostering an equitable learning environment for students, faculty, and staff through education and evidence-based practices. She has an active research agenda that is integrated into and informs her administrative and academic responsibilities. Her current portfolio encompasses university-wide initiatives including the Employee Climate Survey, the Consultation Team for Incidents of Bias, and Diversity Strategic Plans. Dr. Archibeque-Engle's award winning research focuses on an intersectional and critical analysis of higher education, particularly agricultural higher education, and she utilizes a variety of mixed methods including qualitative interviews, visual ethnography, quantitative analysis, and longitudinal assessment. She has led diversity, equity, and inclusion and student success workshops for audiences from elementary schools to national professional development workshops and international conferences. She has an MS in toxicology.
---
---