IPM for Lawn Care Brochures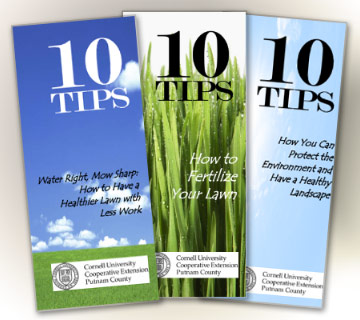 Description: Three brochures provide tips on maintaining healthy landscapes and environmentally friendly lawn care.
These brochures were produced as part of a project that educated landscapers and nursery and garden center retailers about the Turf Love program, an IPM lawn care program for homeowners. The pilot workshop prepared professionals to answer questions from homeowners about fertilizing, pest management, mowing, seed varieties, and other IPM issues.
Download Brochures
Publication date: 2008
---