Center-Funded Project Promotes IPM among New England Beekeepers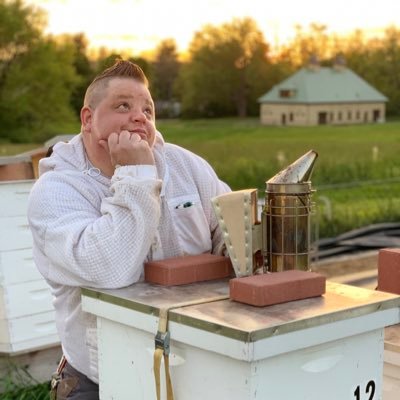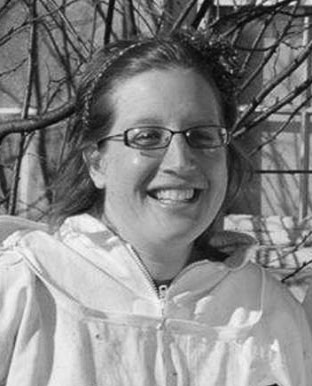 Multi-institutional effort addresses varroa mite threat to honey bees
A Northeastern IPM Center-funded project has given New England beekeepers better tools and resources for combating a parasite causing significant bee losses.
Any large-scale threat to honey bees is ultimately a threat to humans because of the critical role bees and other pollinators play in maintaining the food supply. While many factors contribute to declines in honey bee populations, the parasitic varroa mite (Varroa destructor) is the greatest pest threat to bees and a management headache for beekeepers.
Funded Project Aims to Improve Varroa Mite IPM
The Northeastern IPM Center awarded a 2018 Partnership Grant to a team led by Kim Skyrm, chief apiary inspector and apiary program coordinator at the Massachusetts Department of Agricultural Resources, and Jennifer Lund, apiarist at the Maine Department of Agriculture, Conservation, and Forestry.
Skyrm and Lund had identified a lack of information, education, and training on how to successfully implement varroa mite IPM, especially for new beekeepers, and sought to develop a program tailored specifically to New England. Their resulting work has laid a solid foundation for improved management.
"We were seeing varroa as the biggest driver of colony losses in our states year after year," said Lund. "It is a tricky pest to manage. For most honey bee pests and diseases, a problem generally stays within a beekeeper's apiary. With varroa mites, as a hive is collapsing, the mites spread to other apiaries, causing a cascade of hive collapses over a large area and often between beekeepers. We saw a regional IPM approach as the best option to control this devastating pest."
"With varroa mites, as a hive is collapsing, the mites spread to other apiaries, causing a cascade of hive collapses over a large area and often between beekeepers."

– Jennifer Lund, apiarist, Maine Department of Agriculture, Conservation, and Forestry
Better Pest Management through Inspection, Outreach, and Tracking
The project proposal included three specific objectives:
Create a collaborative network of state-level apiary inspectors and beekeepers that will address regional varroa mite concerns by making this pest a priority for outreach efforts among New England beekeepers.
Establish a set of protocols and workshops with demonstrations on varroa mites that provide the most regionally appropriate IPM-focused education, utilizing both traditional and newly developed monitoring and treatment methods.
Collaborate with existing online interactive location-based varroa mite monitoring website MiteCheck (www.mitecheck.com), managed by the Bee Informed Partnership (BIP), to allow sharing of real-time data collected by beekeepers implementing the varroa mite IPM program.
Why the focus on New England? The project leaders found that losses reported by Massachusetts and Maine beekeepers during the 2017–2018 season greatly exceeded national averages. They also point out that New England's climate entails unique management challenges, thanks to a short beekeeping season and harsh winters.
"When looking for resources to provide beekeepers about varroa mite management, we found that a lot of the information available to beekeepers is from regions that have completely different climatic conditions from those in the Northeast," said Skyrm. "The extended break in the brood cycle of both the mites and the bees, caused by our long winters, changes how colonies and mites develop during the season in a way that you would not see in areas with milder winters. This difference impacts the management strategies used to control the mites."
"[Our long winters in the Northeast] impact the management strategies used to control varroa mites."

– Kim Skyrm, chief apiary inspector and apiary program coordinator, Massachusetts Department of Agricultural Resources
Helping Beekeepers on Multiple Fronts
Over the course of the project, the team pursued several measures aimed at gathering data from beekeepers and providing them with the tools and resources to better manage varroa mites.
As part of a multifaceted strategy, the project leaders
surveyed beekeepers prior to the start of the project to determine their needs, as well as their knowledge and adoption of varroa mite IPM protocols;
developed brochures about varroa mites and control options;
offered educational opportunities—including group presentations, webinars, and workshops—about varroa mites, IPM, and chemical-treatment safety training;
assembled varroa mite monitoring kits and distributed them to beekeepers in each state, with expanded kits provided to workshop attendees;
encouraged beekeepers to enter mite-count data from their apiaries into MiteCheck.
Accomplishments and Looking Forward
The team has made great strides in addressing the challenges of varroa mite management by developing clear, effective monitoring methods and delivering education to beekeepers. In the process, they have laid the groundwork for future research and extension efforts.
In spring of 2019, Lund and Skyrm presented a webinar on varroa mite management through the Northeastern IPM Center's IPM Toolbox series. That webinar proved so popular that the presenters were invited back to deliver an entire four-part webinar series in spring 2020, offering a far more detailed, deeper dive into varroa mite biology, sampling, and management.
The project, through all its deliverables, has generated significant interest from beekeepers not only in New England, but also throughout the Northeast and beyond. This has resulted in measurable increases in awareness of varroa mites and IPM among the beekeeping public. The numbers illustrate the scope of the effort:
5,000 brochures and 3,240 monitoring kits were distributed to beekeepers.
123 presentations reached 6,028 beekeepers.
The 2019 IPM Toolbox webinar hosted 320 live attendees while the 2020 webinar series collectively hosted 806. As of this writing, the recordings of the 2019 webinar and 2020 series have been viewed 776 and 488 times, respectively.
47 beekeepers attended a series of day-long workshops.
MiteCheck has received some 400 new entries from Massachusetts and Maine.
Based on the success and level of interest so far, additional workshops have been planned, and the team believes other areas outside New England would benefit similarly from regionally focused varroa mite IPM projects.
About the Partnership Grants Program
The New England varroa mite IPM project exemplifies the Northeastern IPM Center's commitment to allocating resources and giving a platform to research and extension efforts that use IPM to address critical pest issues in the Northeast.
Read more about the Partnership Grants Program at neipmc.org/go/bfgs.
---
The Northeastern IPM Center promotes integrated pest management for reducing risks to human health and the environment. If republishing our news, please acknowledge the source ("From Northeast IPM Insights") along with a link to our website.
---